He looked up from his iPad, finally showing some interest in the conversation. "Oh, I could go," he said. "But why would I want to go? I have a beautiful wife at home and when it comes to stripping, that is all I need."
The co-worker looked like a combination of perplexed and disgusted. "You married men are all the same! You are so afraid of your wives that you won't even go check out what is available out there. Look, man. It is not like I asked you to get a lap dance or touch. It is just looking! And, why do you have to tell your wife? You are such a pansy."
Now he was disgusted. He closed the iPad case and started to put it down with some force. He caught himself mid-way and decided to gently place the iPad in the vacancy between their seats. After all, what had the iPad done to deserve any discomfort?
"No. It isn't me. I don't think you understand. Yes, you are correct that I tell my wife everything but it is me who is saying I don't want to go to the strip club. She would probably be fine with it. In fact, if a pretty girl walks by, she makes sure that I see the pretty girl."
Now the co-worker was appearing like his own blood was on the edge of boiling, all over a stupid conversation with the new guy? "No way, man. No wife would ever have no problem with her husband going to a strip joint. You are full of it. …Let's talk about football."
Am I the strange one? I am the wife who doesn't care if her husband looks at another woman, especially an attractive woman.
I figure that men are going to look. Why go through the hassle where the man I am with is trying to sneak a peak and not really enjoying the peak because all he is doing is worrying about whether his girlfriend or wife is going to catch him looking? Why not let my man look, as long as the rule is "no touching?" That has been my premise all along and after twenty years it has worked perfectly. But, where did it all start?
Many years ago, I was married to another man. He was an actor from California. Well, it was only bit parts and one movie. But, he was an actor and I went to all of those fun cocktail parties with him.
At one event, he insisted that I wear a sweater. Oh, that doesn't sound that bad, but it was in California and the temperature was about 85 degrees. The event was a picnic. Needless to say, the rest of the people thought I was crazy. I didn't want to be a tattletale, but what was I to do? If I said nothing, they would all think I was schizophrenic or something worse. I mean, everyone was in tank tops and booty shorts.
What was I doing wearing a winter sweater? Oh, and I was certainly dying from the heat but none of that mattered because my husband told me to wear the sweater. He was afraid men would look at me and think I was attractive, so he wanted to hide my slender California body underneath a sweater.
By the time the other women heard the real reason for wearing the sweater, they were too upset with my husband to notice that my physique wasn't sculpted as perfectly as theirs or that my skin was whiter than anyone else's at the party. It was all about this silly sweater. But, their anger against my husband had no bearing.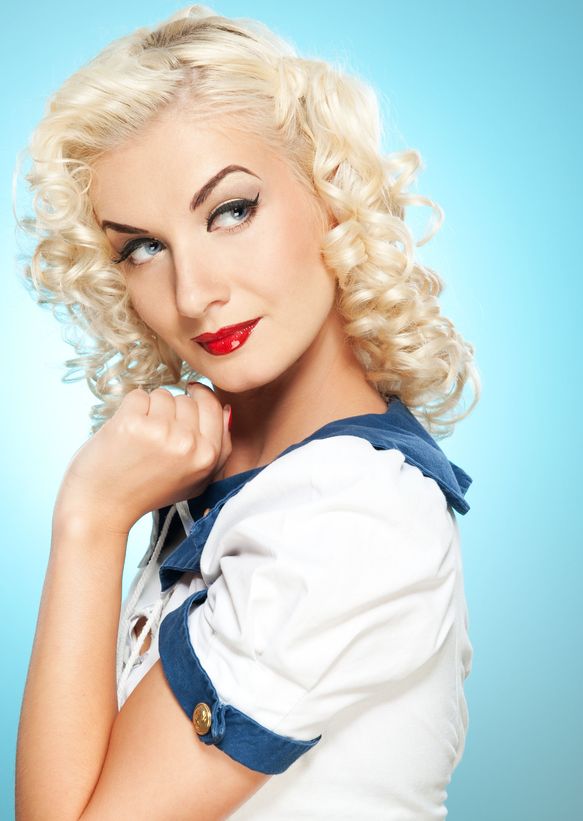 I looked into the slight valley off the area where we were setting up the picnic tables. There were about 20 sixteen-year-old "groupies" following my husband and getting close to him. "Well," I thought to myself. "That is the life of the wife of a musician and actor. It is just something I have to get used to, with all of those young girls, not yet having reached adulthood, following him and drooling over my husband. If I want to keep him, I need to train myself not to have an issue with it."
All of a sudden, the sweater was a non-issue.
Our marriage continued, if that is what you would call it.
He wasn't a horrible guy. Or, maybe I have forgotten. He simply wasn't the man that I had dreamed of, in the shiny armor, on the white horse. My current husband is that and quite frankly, I didn't know what I was getting into at the time, during my first marriage.
One day, my non-white-horse-riding husband approached me with a statement. I was in the middle of getting ready for my next job. I had three jobs to support the high cost of living in Southern California while he took "acting gigs" here and there as they were available. What that meant was that he would call into the agency when he felt like it and take a gig here or there, for $25. It meant that he would have to use my car because he was so important. That car had more appearances on "Beverly Hills, 90210" than Shannen Doherty. In his time off, he was practicing what he preached, with "conversations" with other women. I was taking the bus to one of my three jobs.
So, back to his statement…
"I can sleep with another woman and it will not hurt you or our marriage." I just about dropped the eyeshadow I was holding into the open toilet. I started to tear up on the spot. That doesn't work, not when you have to leave in five minutes and need to look your best and you have smeared mascara running down your cheeks.
I looked at him stunned. Words failed me. I didn't want a fight and I certainly couldn't have a fight that would make me late for work. So many different thoughts were racing through my head and I wasn't sure which one I should grab. Finally, in foolishness, I responded that that sounded fine and that I believed him. As if trying to program my brain, I responded with the same statement, "You can sleep with other women and it will not hurt me or our marriage."
Holding back the tears while I drove to work (on a day when I was allowed to use my own car) was more difficult than usual. I turned to my favorite radio station and cranked the pop music loud enough that it could be heard two cars over, hoping that maybe the music could drown out the pain that was welling up inside of me.
This went on for days, trying to suppress what I was really feeling, but trying to be accommodating to my husband. I really couldn't make sense of the statement. How does your husband crawl into bed with another woman and that doesn't make a person feel crushed, demoralized, and thrown out with the trash? It just didn't jive. It wasn't logical.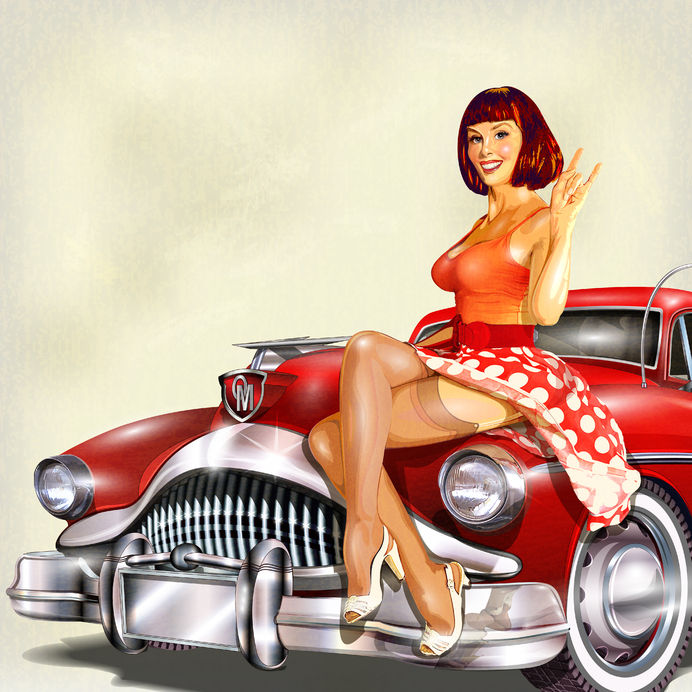 A couple of times, I started the conversation with him, to try to make sense of it so I could stop these awful one-sided conversations in my head.
But, when I would start the conversation, he would put his finger to his mouth and motion for me to be quiet. "You can't go back on it. You have already agreed. Does that mean you are dishonest?" he would say. After all, he knew that at the time, honesty was everything to me. My integrity was tied to my identity and I never wanted to lie, at least not back then…
I was still naive about how the world worked. I was still a silly schoolgirl who hadn't quite grown up yet. It was like being a Valley Girl a decade later. Nothing is supposed to bother me and I am supposed to be silly and cute.
But, these horrid thoughts, painful, cutting thoughts, would not leave my mind. I lived with them day after day, at each job, trying to smile, look pretty, and be a good girl. Oh, I still loved my husband, but I was losing myself. In these few days or weeks, I was turning into a robot, just to survive, trying desperately not to say anything and trying to subdue these thoughts that were threatening to kill me.
Finally, I just couldn't do it. I was so tired from not sleeping. My face was drawn. I no longer cared that I seemed to have a perpetual river of mascara on my face from the constant crying. Oh, I could keep it quiet from the people at work, but I would cry and cry on my drives home. How was he not seeing that in only a few weeks, I was a shell of a person? Was he blind? Oh, yeah, that's right. He was checking out his next consort, the woman that could sleep in my bed, with my husband, and it wouldn't hurt the marriage or me. Yeah, ok. That makes sense. Or did it?
One evening I decided I had had enough. For some instinctual reason, even though he had never physically abused me, I had a feeling that he could erupt, like a volcano. Because of this instinct, I made sure I had my running shoes on at the time. I went back to the bedroom and I stated, calmly, calmer than I had ever been before, "I have to tell you something. I have decided this and it is final. I will not change my mind again. This is how I really feel. If you sleep with another woman, it WILL hurt me and it WILL hurt our marriage."
Sure enough, almost by surprise, he erupted. He flew from the bed in a rage, after me. I hadn't ever seen him like this before this night. Well, not entirely. He was yelling at me that I was not allowed to change my mind. He was yelling that I was dishonest. I didn't care. I was running now, as if for my life. I grabbed the keys on the hook by the door, with my purse already packed with the needed credit cards, sitting on the shelf below it. And, I ran. I had to jump over a short wall, to get to where my car was parked, but all of a sudden, I felt like an Olympic athlete with the capabilities to get away from him. And, while uttering horrible things about me, running after me, he threw a cast iron pan at me. Fortunately, I ducked and it missed hitting me.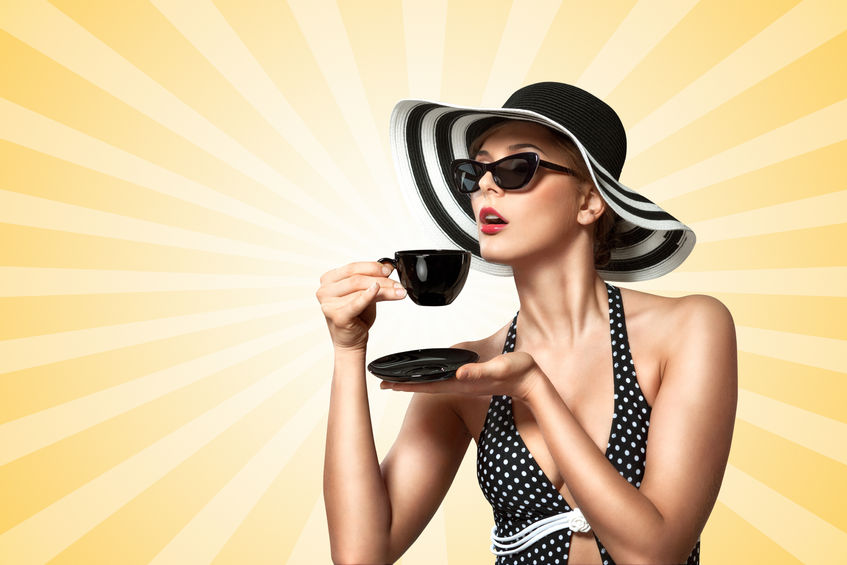 I drove away, not looking back, and decided to stay with a friend for a few days. Oh, I was devastated. I didn't know if my marriage would survive. But, I had finally silenced those awful thoughts about being ok with my husband sleeping with other women. I was real. I had been true to myself, and ironically, to my husband.
So, am I the broken one? I am now married to a man who rides a white horse and claims that I am enough that he doesn't need to look elsewhere. But, even if he did, does it matter? No, I don't think I am broken. I think I had a dose of reality and my man looking at a beautiful woman just doesn't sound that bad. Or, should it?
---
Want to blog for yourself? Check out how to do it successfully >>
---
Learning to Blog and make money! with Blog Income Recovery.
---
You may also listen at Deborah E, Jazz Singer